Born in Liverpool, I'm an actor/writer with roots in dance, fringe theatre and comedy.
Via a Laban movement and dance training and radical theatre immersion at Oval House initiated by visionary artistic founder Peter Oliver, I worked as an actor with experimental theatre companies in the 70s and 80s, later creating myriad, comic characters for TV, stage, radio and film.
I founded theatre company Ship of Fools to develop and tour my own cabaret productions including the multi-dance extravaganza: Sympathetic Magic.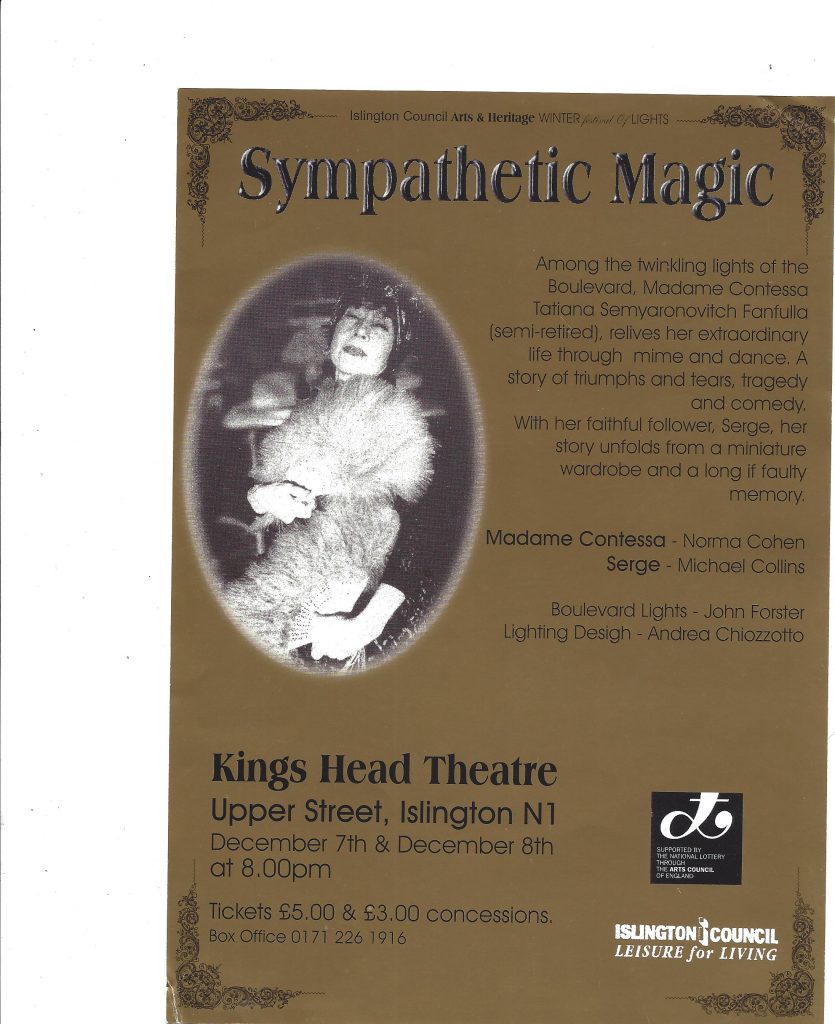 In fact, fiction and drama I have written about my post-war, radical Russian/Jewish/Liverpudlian heritage. Other published work for print and radio includes non-fiction books, short stories, poetry and sketches. As a freelance arts education journalist, I was Dance Editor of TES and Health Editor for City Limits.
I'm currently working on a memoir on my life in dance: The Stretch and developing a play set in Palestine, inspired by an intensive tour of the West Bank and Israel just before lockdown. With a cast of Middle Eastern & North African actors, MD/composer Gemma Storr, Palestinian composer/oud player Saied Silbak & Venezuelan percussionist Elizabeth Nott, an early work in progress performance played to a packed audience at P21 Gallery, Kings X & recently New Beacon Bookshop.
Key to Return: A provocative look at the lives of Palestinians living under occupation – Middle East Monitor
My dance, theatre, comedy and journalism background influenced me in setting up Vital Sparks workshops. Building on a lifetime's experience teaching and choreographing, these have helped people develop confidence and interview skills to find meaningful work and make creative changes in their lives: www.vitalsparks.co.uk.
2023 acting work includes Nana G in Swiped (TV), The Wrong Sort of Jew (film/stage) and Funeral Plans (Northern ad).
As compère, I've worked with writers, actors and poets to deliver their work to audiences at bookshops, festivals, jazz nights, cabarets and zoom benefits.
Interviews: https://tinoorsini.podbean.com/ (2018) http://www.unfinishedhistories.com/interviews/interviewees-a-e/norma-cohen/.
Member of Equity, NUJ and English PEN
Photo left: Leszek Halasa
with thanks to Frog Morris @ Purple Network